See how real time insight transforms your quote and bind process!
Engage with industry professionals and learn about the latest trends and advancements in digital lead management. Meet with our team to learn what Fenris is doing to create insights for both lead buyers and sellers in realtime.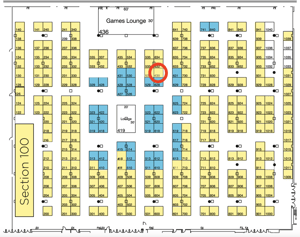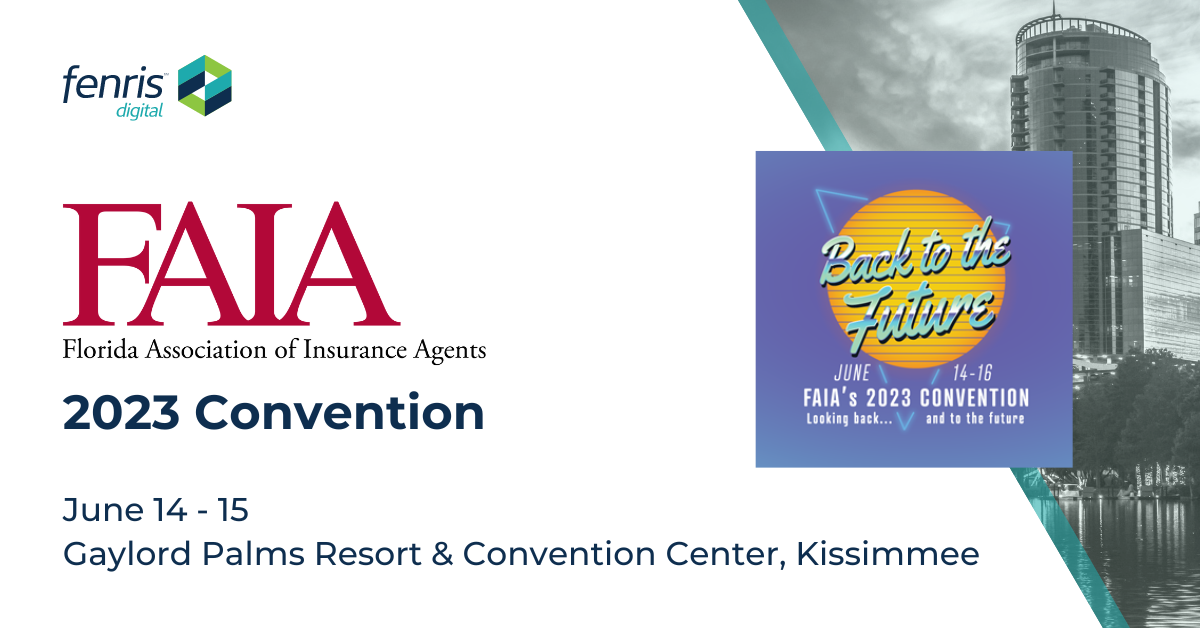 "Buyers and sellers of leads can now gain a better understanding of their audience through available data, and tunable algorithms learn and become more accurate the longer they are in use."
Instant Scoring
Fenris machine learning algorithms continuously learn and improve over time.
Accurate Routing
Be sure the right leads end up in the right hands by scoring anonymous and identified leads in an instant via API.
No carrier sponsorship
Fenris is not a contributory dataset, our data directly enables distributors to accurately quote across insurance.
There's more where that came from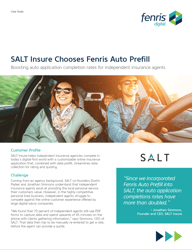 Case Study
Fix Data Issues with Prefill
Boosting auto application completion rates for independent insurance agents.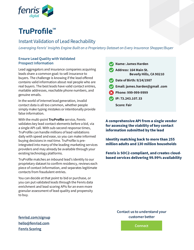 One Pager
Complete Contact Validation
TruProfileSM validates six pieces of contact information elements at once.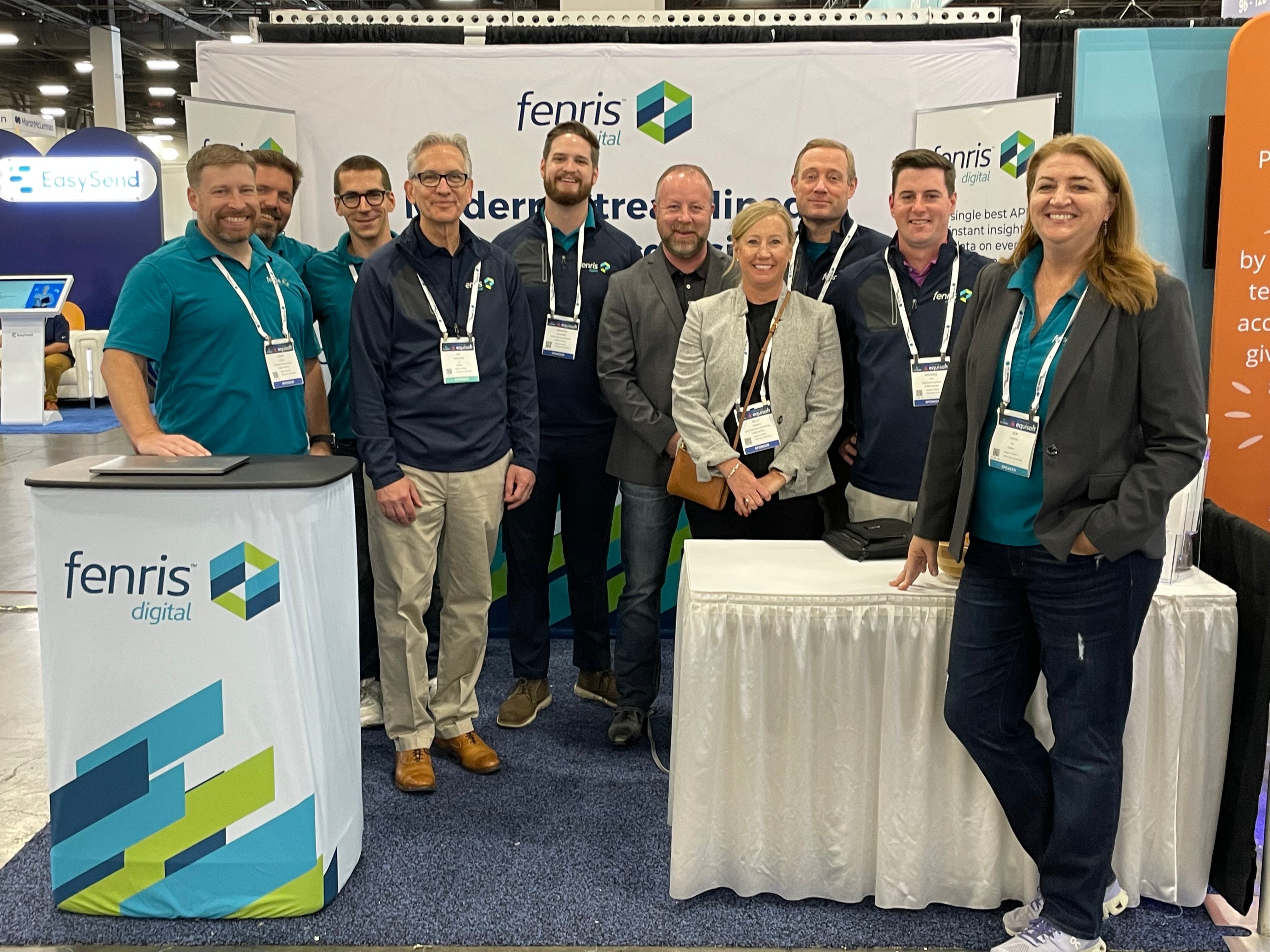 Our story
Fenris is an innovator in front-end, insurance data sourcing leveraging robust APIs to deliver instant insights and enrichment through alternative data and machine learning to insurance and financial services companies needing to understand propensity to buy, streamline new business onboarding, and increase profitability.